We required the requisite 2 hours to get rolling in the morning.  Barb and Mr. Breakfast located the best breakfast in the Tri-county area.  It was big, it was greasy, the coffee worked.  It was Barb's birthday.  She bought us breakfast.  We thought this was kinda upside down given it was her birthday, but she would have none of us buying her birthday breakfast.  She had informed us that she would not be repsonsible for driving after the show.
So off to our next show in Fresno.  Mega thanks to the Sleepover Disaster, who set us up with a gig.  I was nervous to play with them because their recordings sound amazing.  They were playing with lablemates Light FM. We were excited and hit the road.  The scenery reminded us of our own Eastern Wa.  I got to see the backside of the "Plains of Giant Webbed Feet," from the Half Light tune, Golden West, one of the first songs I wrote, many years ago, on my first tour ever.  This is alot of what we saw: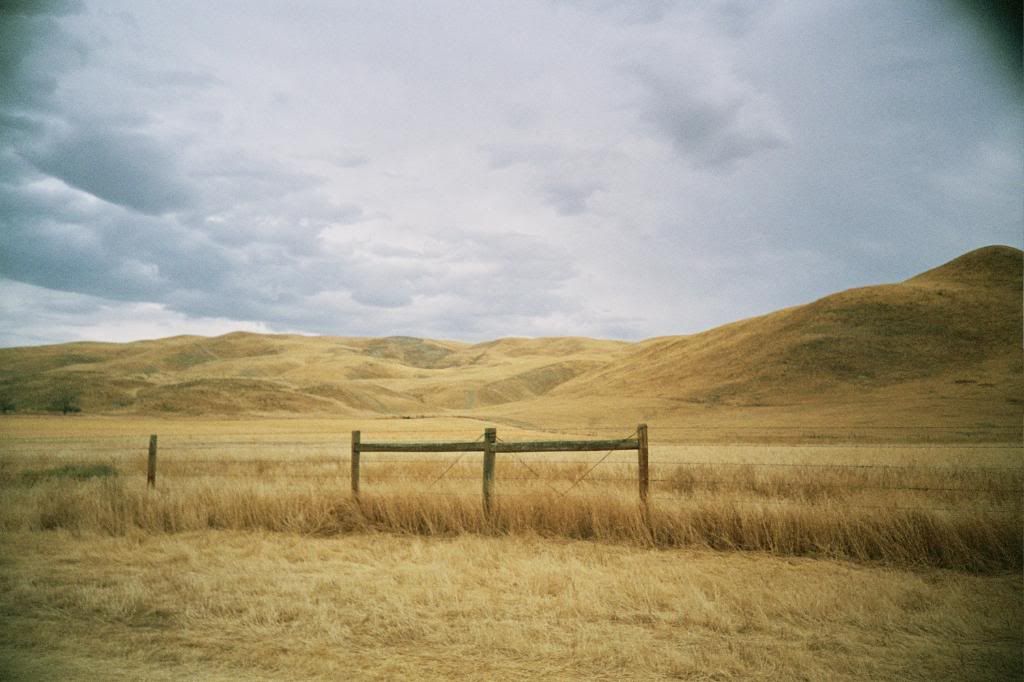 We made it to Fresno in the afternoon.  We weren't sure what to do there, we found the venue: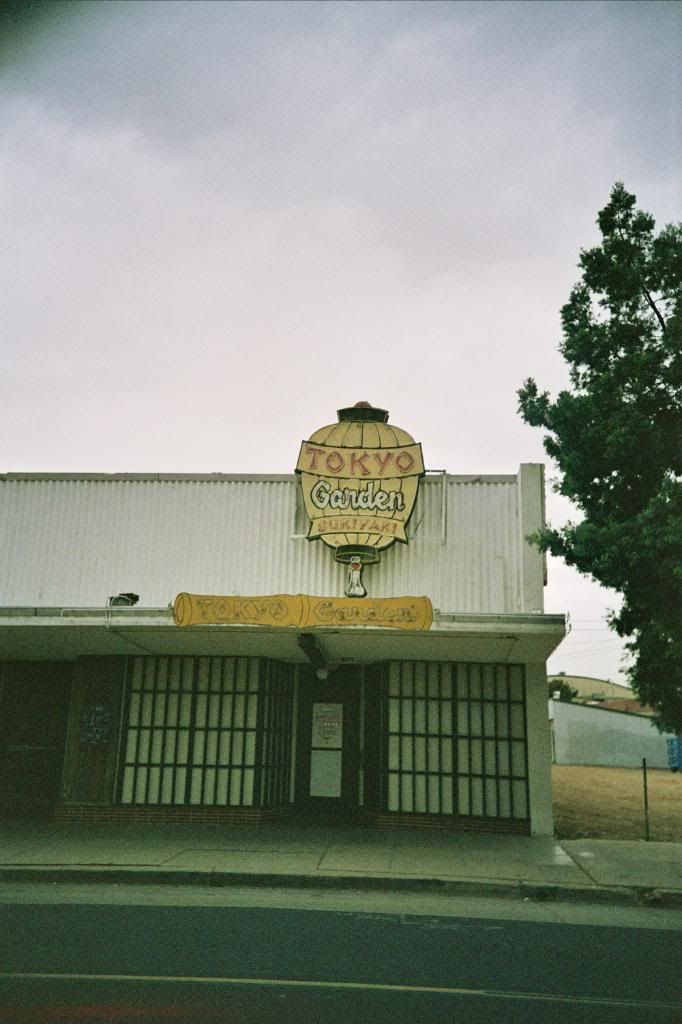 The venue was not open, and there was no where to drink in the immediate vicinity.  We called our friend C-monster, to hook us up with the local microbrewery. One can always count on Charlie to be at or near a computer, ready to hook you up.  We eventaully made it to Seqoia brewery where we found a parking spot that would allow us to keep an eye on the gear (the van), always essential.  Here is some artwork in the parking lot: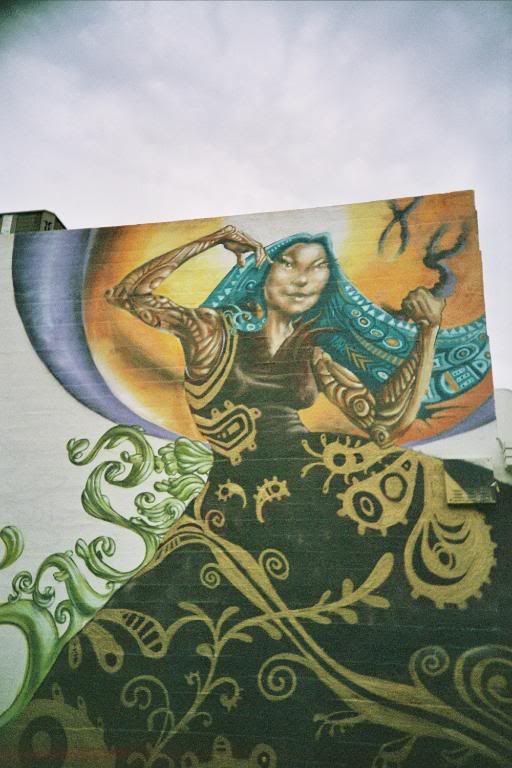 They also had a happy hour, and well it was still Barb's birthday.  They had the best Stout we had ever had, on nitro tap and everything.  I seriously considered getting a growler of it to bring home, but quickly realized that it would never make it, and someone would be too drunk to drive and that would not work.
We still had hours to kill. Some folks hung out in the van, some went shopping.  I needed a feline fix, so went walking in the neighborhoods, it wasn't long before I was treating a sweet orange tabby to a killer petting session.  Finally I went to a great record store where I couldn't afford the records I wanted, but I did pick up a sweet paisley dress for a Halloween costume.  Because, at this point it still seemed reasonable that I would survive the mega hour drive and make it home in time to go out (and want to).
Finally, we got to the Tokyo Garden and it was open.  It was quite some time before the other bands showed up.  Of course, we drank in the meantime.  Check out the Karaoke this place offers: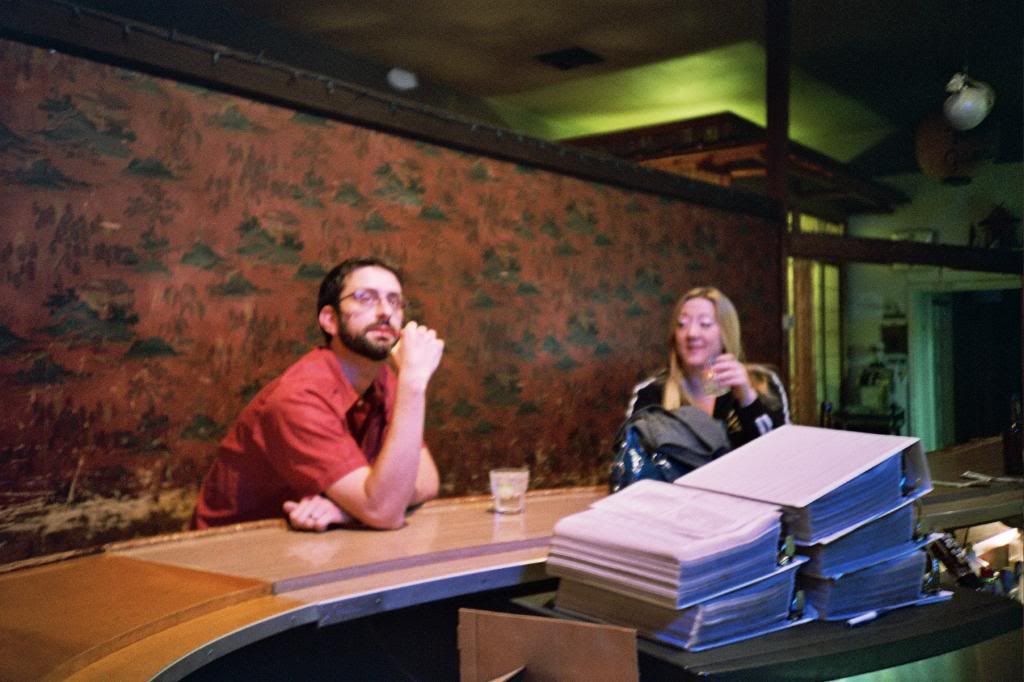 The proprietor is super nice.  He poured stiff drinks.  A super nice guy, who also served as soundperson, opened the show.  He had a really tasty Gretsch guitar, and great songs.  I am sorry I don't remember his name, thought he is partially responsible for that, since he bought us all drinks at the end of the night, and that was a full Markers Mark.  Next up, Light FM, they were really cute and great.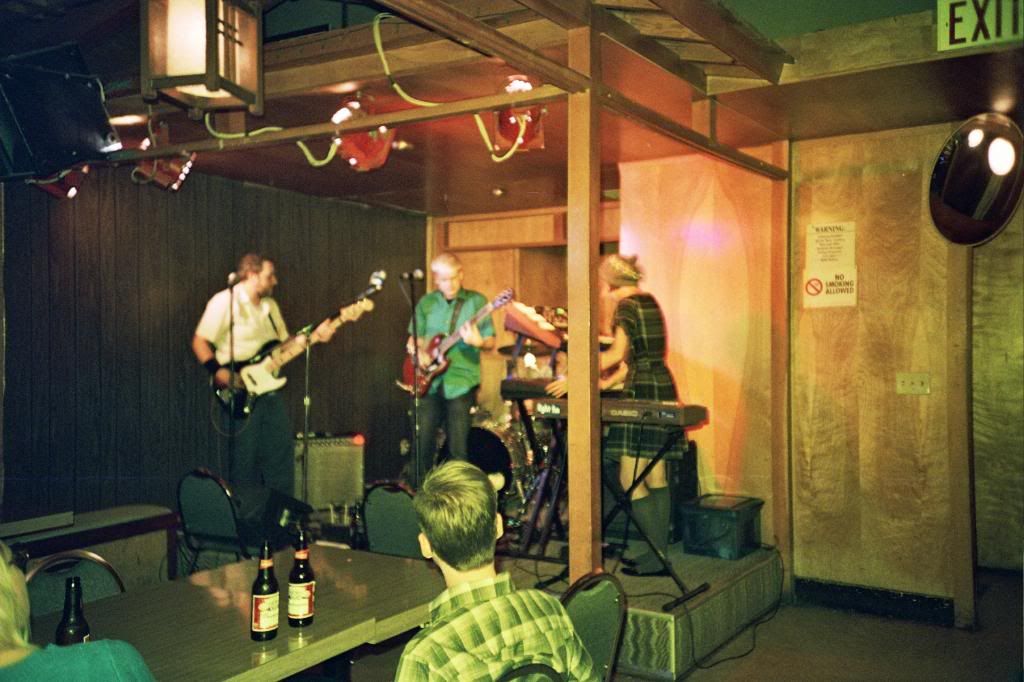 We played, it was really fun.  Then Sleepover Disaster took the stage and slayed.  Anytime a guitarist is playing a Jazzmaster and splitting the signal between a vox and fender…well I'm a sucker for that, throw in some Ride-style drumming and killer bass and vocal harmonies….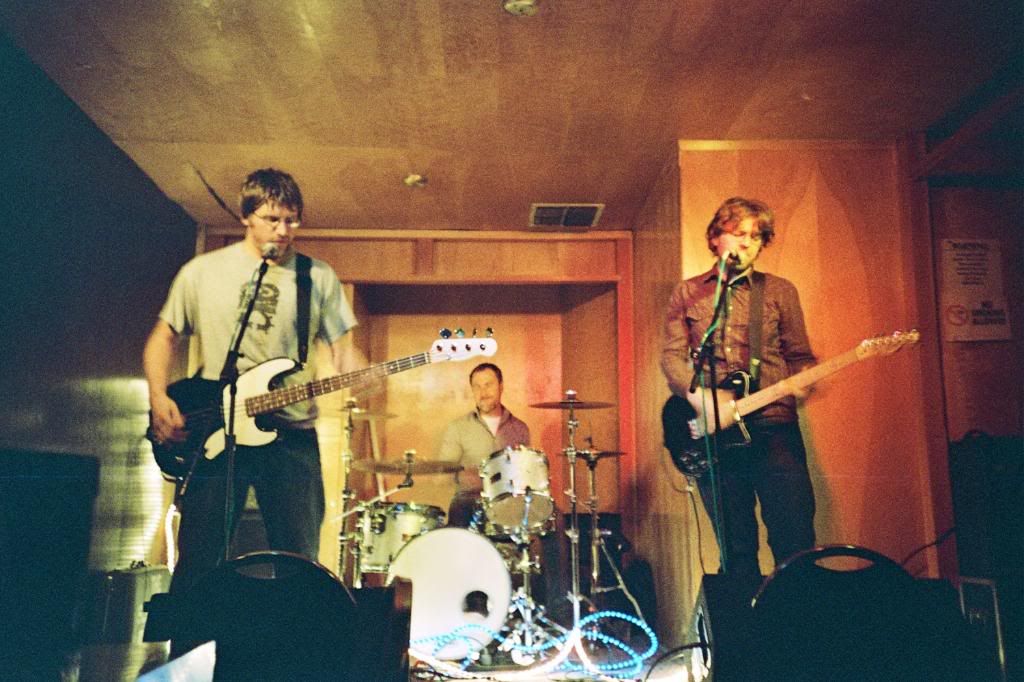 Please buy all of Sleepover Disaster's CD's.  You will enjoy them.
Alright – we somehow managed to get our stuff into the van (it was actually raining in Cali) and get on the road about 1:30 or so in the morning.  Thus began our 18 hour drive home.  The first driver was Brian.  It was rainy.  The road between Fresno and Sacramento totally sucks.  Barb was co-pilot.  I got a bit of sleep.  So we have 6 people- driver, a co-pilot, 2 to the next seat, and 2 to the next seat and then a bunch of gear, surrunded by our backpacks and such.  It really isn't very comfortable.  I slept for a couple of half hour stints.
Next it was Scotty's turn to drive.  It was dumping rain.  It was dark.  I don't remember much of it.  It was then about 5:30 am.  Scotty was beat, no one was up.  It was my turn.  I put in 7% solution's classic "All About Satellites" and tried really hard to stay awake.  I had only been up for about 20 hours at this point, so it shouldn't be too hard….I only hit the rumble strip once.   I assured Scott that I was just fine and finally found a place to get crappy coffee.  The crappy coffee burned such a hole in my stomach that I was kept awake not by the caffeine, but by the pain.  Ah, the road.
I played Lupine Howl, "Bar at the End of the World."  Finally, it was almost getting light, but still dumping rain.  Scott had had it, and Jefff took over as co-pilot.  We made it to a pass, and put in Neko Case's new record.  We found a hippie mart in Shasta and I got a great sun-dried tomato and corn Quiche.  It was awesome.  They were playing the Dead in the store which made me happy, because Half Light would not let me listen to the Dead (though, my accomplice slipped some in while they were sleeping…).  At about 9 am, Barb took over driving and I took co-pilot, which I was pretty useless at.  We finally made it to Oregon, and the sun came out, and we saw a rainbow.  Remember when I said the van wasn't that comfy to sleep in?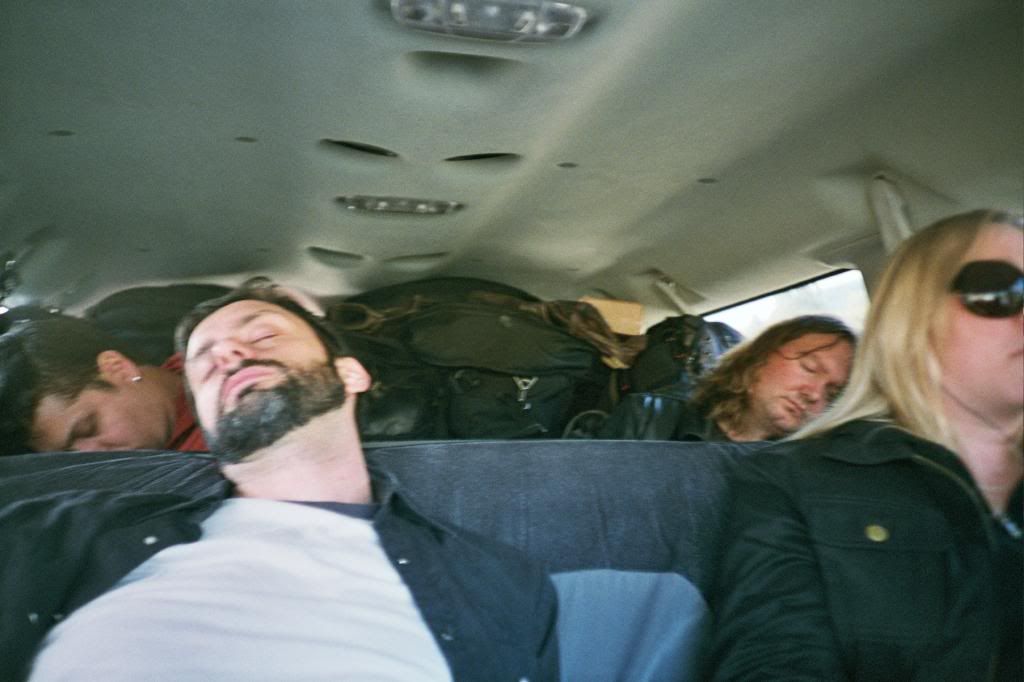 I finally managed to utilize some skills I'd seen cats do, and curl up on the floor somehow.  I got a little sleep it was great.
Eventually, we made it to WA: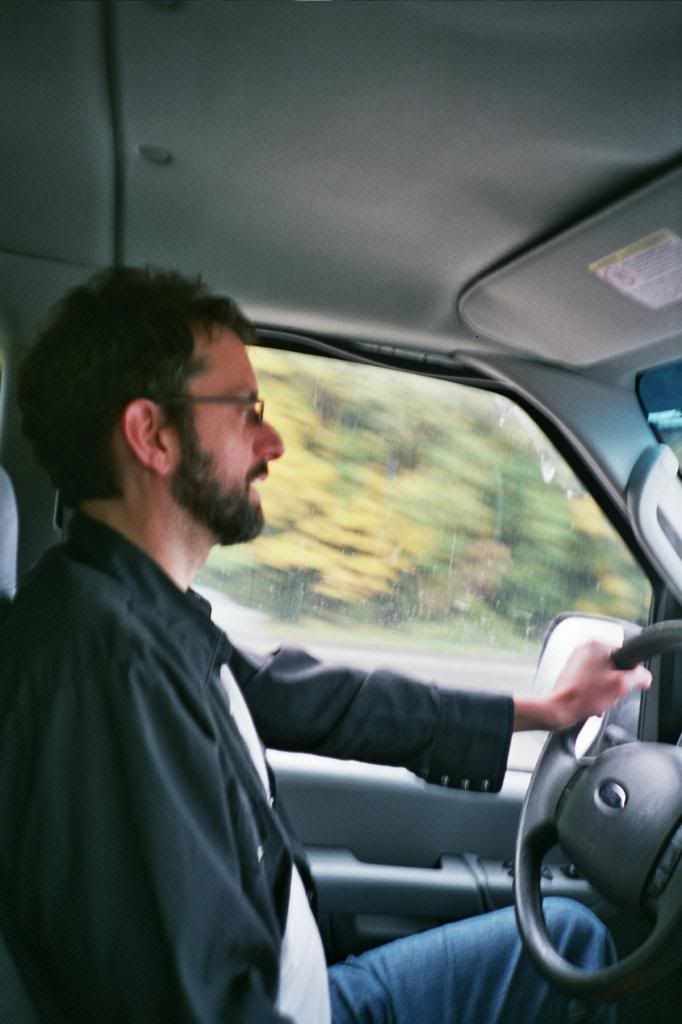 Brian drove the last shift, and we rolled in around 7:30 pm.  I rushed home, didn't even take a shower, threw on my paisley dress and go go boots (it was Halloween) and headed off the the Hight Dive to see Black Daisy.  I should have been tired, I'd been up for esentially 36 hours, but my body would not stop.  They were great.  I went home, and still could not go to sleep.  I thought this would be my last tour ever, but it was actually really fun, and I'm ready to do it again.