Sleeping in the van, in the parking lot, next to the highway, in Half Moon Bay was really nice. The heavily oxygenated sea breeze carrying the ever-present hint of eucalyptus was soothing. Thanks to the Jamaica and Vodka drinks I should have had a hangover but did not. By the time I went up to the hotel room Mr. breakfast had already let us know where to go get breakfast. At the airport of course:
I started the day off with a fresh squeezed orange juice mimosa, and plenty of coffee. Everyone was most pleased with their breakfast, though this place is packed and you will have to wait..but its worth it.
After everyone had enough coffee to make decisions we decided to continue on down the 1 to check out Big Sur and eventually find a place to sleep. The road was windy, the scenery fantastic and I was really glad it was not my day to drive!
We stopped in Big Sur, which I always imagined amidst the crashing waves, but is actually in a nice little forest along a river. Barb knew of some pastry place – Big Sur bakery – I think, and well, we all needed more coffee so we stopped. This little stop had the bakery / resataurant, a gas station, a lovely garden and some shops. The garden had all these cool places to chill, including very large human sized nests that you could climb up in. Dayna S found an mbira tuned to aqualung. No kidding. I got two loaves of incredibly delicious free bread because it was closing time. This bread saved many a hungry Half Lighter on multiple occassions. Here is the surrounding scenery: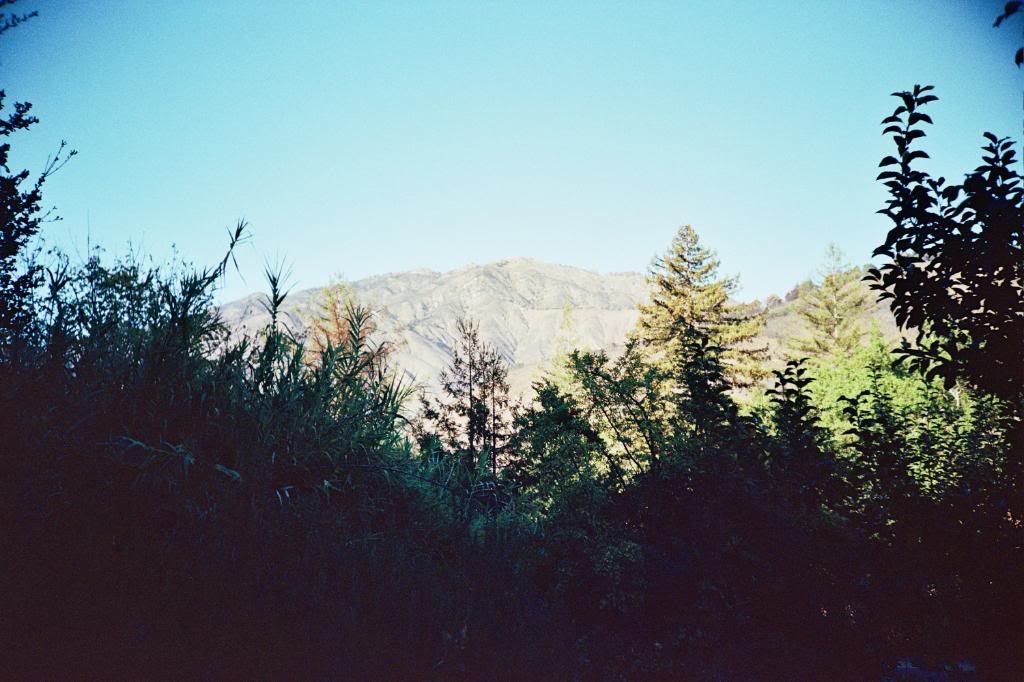 We continued down to San Simeon, but we were too late to tour the Hearst Castle. We went to the pier, and saw pelicans!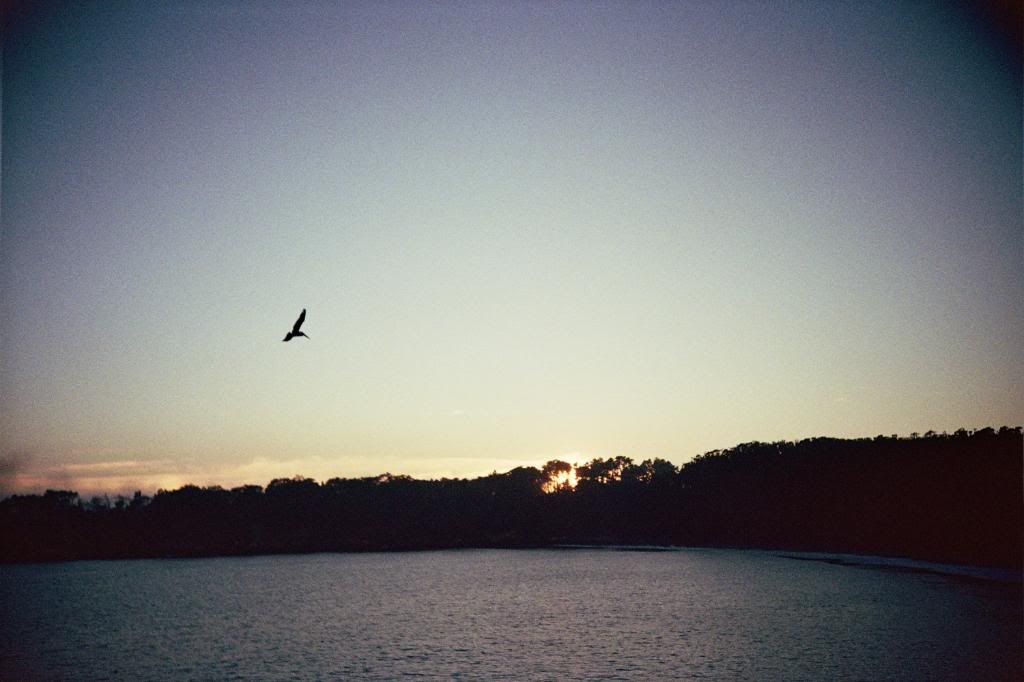 Half Light on the pier: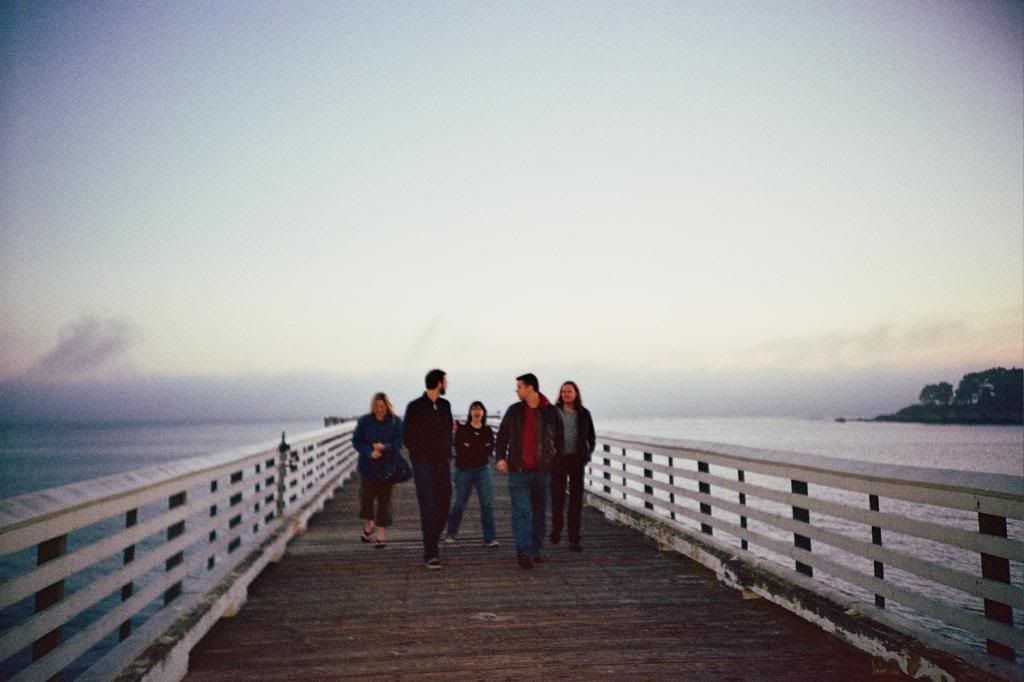 By now our Mexican food and Margarita jones was getting bad. We found a strip of hotels, and checked in. After a short walk, and a frogger-like jaunt across the highway we were at a sweet little family run joint. They had pitchers of margharitas, we had many.
Of course, the only reasonable thing to do when you'e had pitchers of margaritas, and you see a motel 6 with a bar, is to go in for tequila shots and/or beer and/or whiskey:
After all those drinks Jeff and Barb and I thought it a great idea to hit the hot tub. It was great. Cool, fresh air, PBR, a buzz and a hot tub is a fine combo. It was time to pass out after that. Folks had starting catching on to the joys of sleeping in the van, and that night Dayna S took a turn. We did see a family of fierce looking 'Coons underneath it, but all survived the night.