Our next gig was on Oct. 29th in San Luis Obispo, or as the locals say SLO. SLO is not very far from LA, so of course, Half Light decided to spend the day at the beach. Pismo beach to be exact. We had a stellar time, relaxing, playing guitar, numbing our bodies in the mighty Pacific and drinking. There was a swing set on the beach: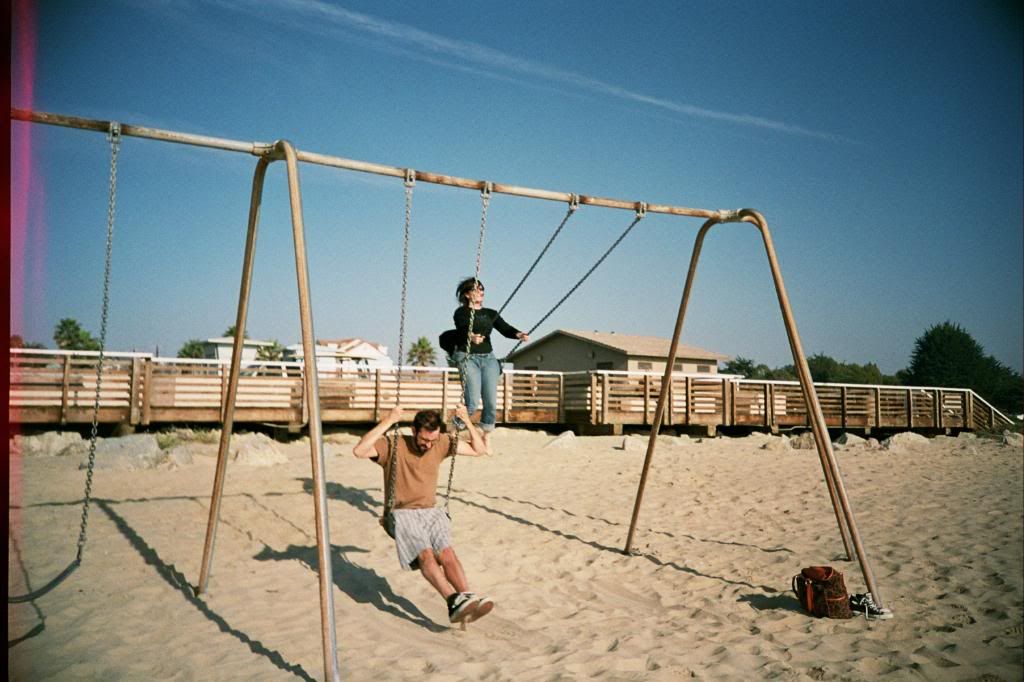 We stayed at a fancy motel: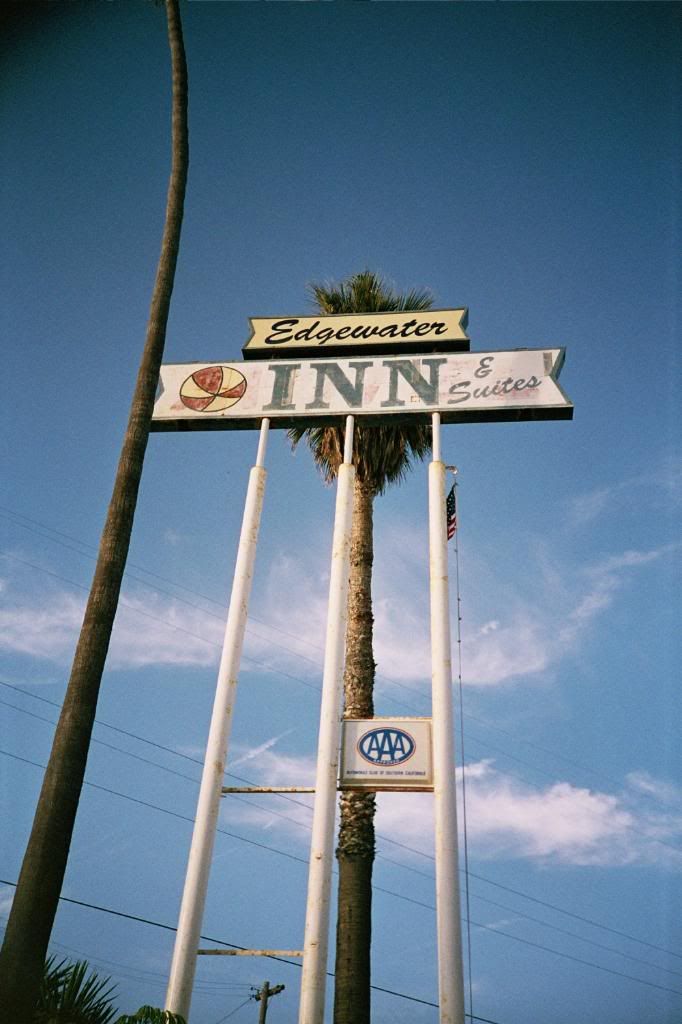 We saw yet another awesome sunset – from the bar of course, they had pitchers of margaritas too: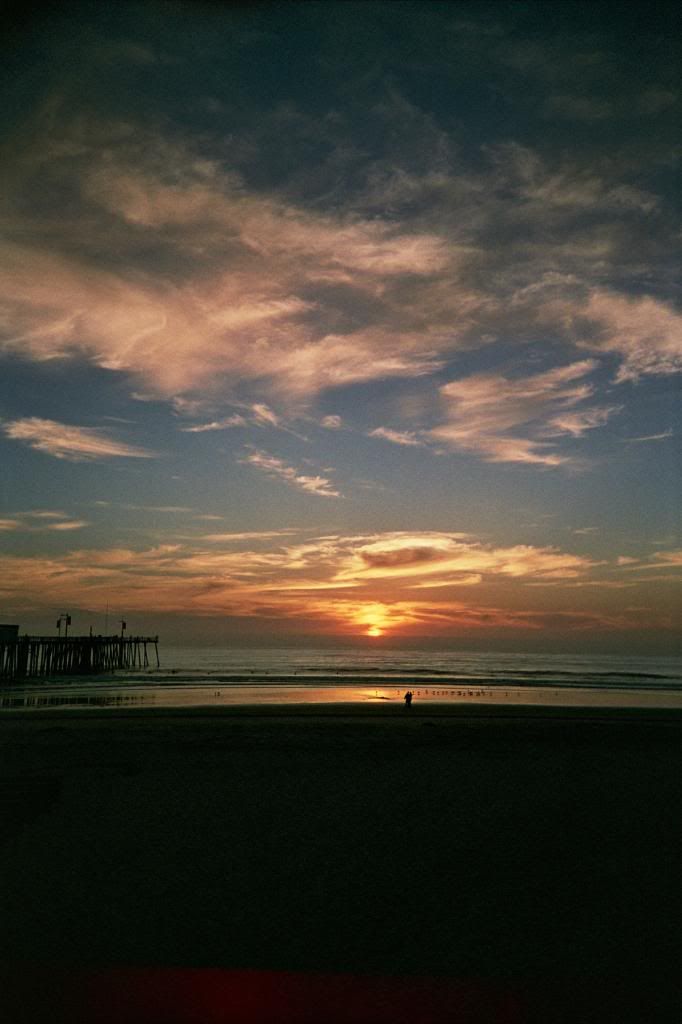 Now, if you haven't read the Purr's show updates, you should. When they stay anywhere "Planet of the Apes" is always on TV. Well, when Half Light stays anywhere "The Omen" (any version or number) is on. Tonight was no exception. We watched the Omen. We ate snacks. We went to the beach at night: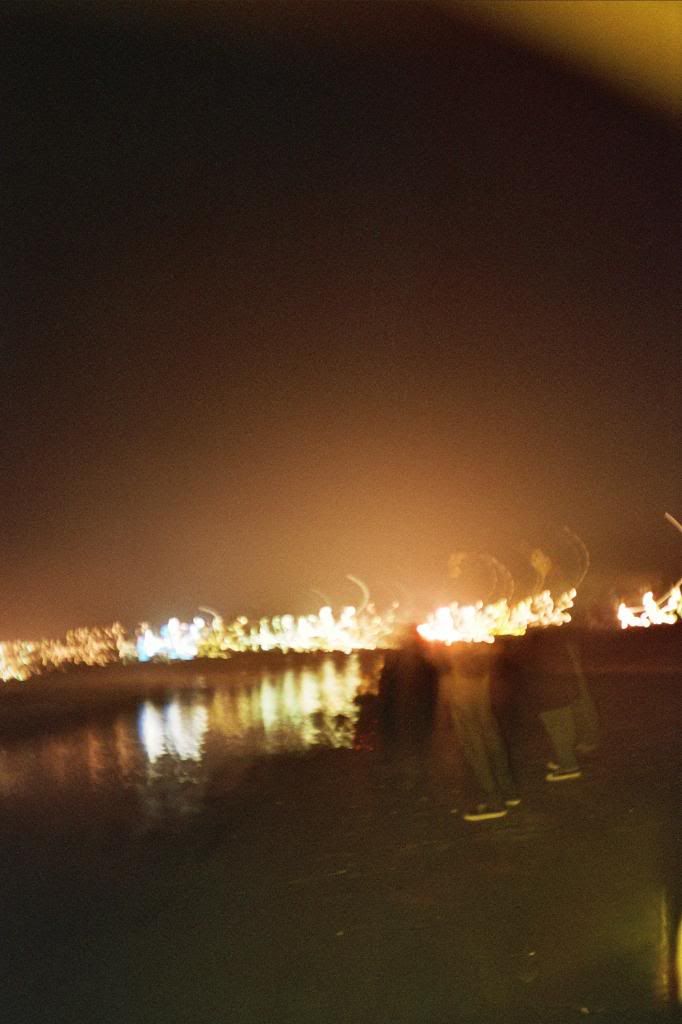 While at dinner, we picked up a copy of the New SLO Times, where we got a write up for our show the next night, "Seattle-based act Half Light will roll though town this week to promote their debut self-released CD Sleep More, Take More Drugs, Do Whatever We Want, a swirling semi-psychedelic rock album fueled by the ethereal vocals of two Daynas: Dayna Loeffler (rhythm guitar, pedal steel) and Dayna Smith (bass). Between the harmonizing and soft-fuzz guitars, Mazzy Star certainly comes to mind. They play Wednesday, Oct. 29 at Frog and Peach with local band Quality Fridge Buzz (never heard of them!)." Thank you kindly to Glen Starkey for listening and helping us out!